Notice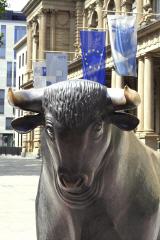 All information presented here about the software "VECTORBULL" serve as private information for the users of the software. For the software and associated internet pages exclusively German law prevail.
This software is for information purposes only and is not advertising in particular, recommendation, financial or other advice and is not an offer or invitation for a purchase or sale of securities or financial instruments. The software does not take into account specific investment objectives, financial situation or particular needs of the individual user. The securities and financial instruments described here may therefore not be appropriate for every user as an investment instrument.
Trading in derivatives has a big profit potential, but also involves great risks. You must be aware of these risks and to be able to accept this before you invest. You should never act with money, which you can not afford to lose.
The software "VECTORBULL" generates predictions for future rate developments based on current and historical data. Basically, it can not be guranteed that the projected development actually occurs.
spring techno GmbH & Co. KG
Tailored Financial Solutions
Hermann-Köhl-Str. 7, 28199 Bremen, Germany

VECTORBULL - trading one step ahead !