About spring techno
Portfolio Pros working for traders:
Since the year 2000, spring techno has created customized financial and trading systems (software, databases, client-server technology) in the field of institutional portfolio management and broking. Well-known names in the field of securities trading and asset allocation appear on the list of customers.
In addition, for a selected circle of private investers, portfolio management is offered using trade systems like VECTORBULL.
The two founders of spring techno, Holger Arndt (CEO) and Stefan Burkard (Head of Development) are also privately experienced trading experts. Their science-based book publication "Erfolgreich mit eigenen Handelssystemen" (* Portfolio Pros working for traders ) gives instructions for systematic trading on the stock exchanges. They are also well known through regular contributions in specialist magazines in the field of equity trading.
The success of spring techno is based on the consistent use and development of scientific analysis and forecasting techniques for the financial sector. In the software development teams at the sites of Bremen and Bielefeld, there are currently 10 specialists with scientific and financial background.
With "VECTORBULL" the strategies and tools used for institutional portfolio management now are also made available to private investors. The innovative approach of spring techno was also supported by the "Bremen Economic Development" (Bremer Innovations Gesellschaft, big).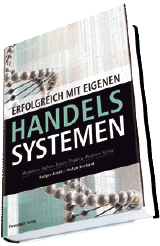 (*) Book publication: Portfolio Pros working for traders:
"Erfolgreich mit eigenen Handelssystemen, Modularer Aufbau, Equity trading, Position Sizing",
Holger Arndt, Stefan Burkard, Finanzbuchverlag, 2005, ISBN 3-89879-127-0
spring techno GmbH & Co. KG
Tailored Financial Solutions
Hermann-Köhl-Str. 7, 28199 Bremen, Germany

VECTORBULL - trading one step ahead!